Reusable Products
Eurotape is a dynamic manufacturer and developer of top quality self-adhesive products for reusable surgical covering materials such as double-sided OP-tapes, inserts, die-cuts, OP-strips and related products.
Today's operating rooms are faced with many challenges involving the hygiene and protecting of both patient and surgical staff. It is our mission to develop, manufacture and market self-adhesive medical products of superior quality in order to facilitate surgery.
Our products are being used around the world by major hospitals and other medical care institutions where quality is high priority. We continuously improve our products to become your leading supplier with outstanding service. By carefully monitoring our production process in-house in order to guarantee the excellent quality of our products. Read More
Research and development
Adhesive producten
Coating process
Slitting process
Quality control
Warehouse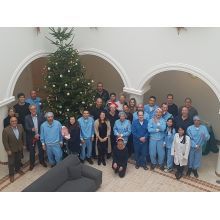 Season Greetings
Date: 21-12-2018
A message from our CEO 2018 was a challenging year for the world; despite the worldwide economic growth there is uncertainty about the future, fed by this increasing division between nations...
Read more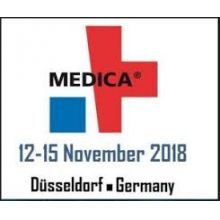 Medica 2018
Date: 29-10-2018
Also this year, we will be present in Düsseldorf at the Medica exhibition that will take place from 12 - 15 November. Our stand is in Hall 6, number B40. Please, come visit us ........ We look...
Read more