Cindy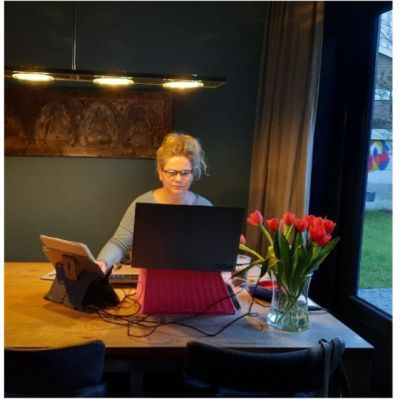 Interview with Cindy Kuin – Quality Manager
How do you look back on 2020?
What a bizarre year! I think everyone will agree with me. Working from home has been a huge change. It used to be a way to avoid interruptions when a tough deadline was looming. In 2020, it became the norm. The restrictions put in place meant we had to take turns working at the office, with a maximum of one person per workspace. It is nice to be able to sit there in peace and quiet without being distracted by children or colleagues.
The first remote surveillance audit took some getting used to and was very intense. The TÜV was able to check all the documents, but not the production processes. That is not possible from a distance. It was a strange experience. Body language and expressions are difficult to read in a video call.
What do you expect in your job in 2021?
Working more digitally. Working from home will not disappear any time soon, which is why home workplaces have to be well equipped. The coronavirus crisis is not the direct cause, but it has accelerated this transition. The next TÜV audit will first take place remotely again, and when it is allowed, the production will be audited on the shop floor.
More and more information is consulted digitally, such as work instructions and specifications, but also product information. The next step is the digitisation of records, which requires a great deal of organisation, time and training beforehand, but will ultimately lead to improvements, in traceability among other things.
Have you already made plans for 2021?
Hopefully, the schools will open again soon, and our lives will return to some semblance of normalcy. I have already booked a holiday and a weekend away in the Netherlands. Now I will just have to wait and see whether it will be possible.
---