Pre-cut - Medical tape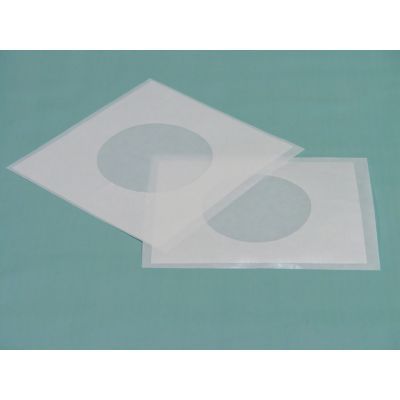 Intended use
SteriShape™ die-cuts are intended to be used for applying reusable drapes to the patient's skin in order to create a sterile and hygienic operating environment.
Product description
SteriShape™ die-cuts are pre-cut OR-tapes especially designed for covering systems for specialized surgery (e.g. eye or cardiac surgery). These die-cuts are made using Eurotape's proven OR-tapes, providing a safe and secure way of sealing the operating area. The adhesives are pressure and temperature sensitive and completely soluble on the textile side during the washing process. On the patient side it has a disinfectant resistant adhesive coating which is not soluble but does not leave any residual on the drape.
Advantages
During surgery, the tape is unaffected by body fluids and other fluids used during surgery.
Coated with two special types of adhesive, this tape ensures both maximum performance during surgical procedures, as well as easy solvability during the washing process in the laundry.
The bonding strength of the employed adhesives is not adversely affected by sterilization and the tape reaches its ultimate adhesive strength on the textile side after steam sterilization.
The die-cuts are biocompatible.
Custom dimensions are available on request.